Purchase Wayne Root's New #1 National Best-Seller
Purchase Wayne's hot new national bestseller. It's released today. It already went to #1 in multiple categories at Amazon yesterday. It's Top 10 in many categories, as well. Order your copy today.

No one in history has ever explained the rules & tools of Donald J. Trump's success like Wayne. He's studied and modeled President Trump for 40 years.

Wayne understands Trump like no one else in the world! Who agrees? President Trump and Don Trump Jr. both provided quotes on the front cover!
ROOT FOR AMERICA
THE OFFICIAL SITE OF WAYNE ALLYN ROOT
ROOT FOR AMERICA
THE OFFICIAL SITE OF WAYNE ALLYN ROOT
Wayne is a high-profile CEO, serial entrepreneur, international business speaker, spokesman for many national and international companies, TV personality, media dynamo, and former anchorman and host for Financial News Network (now known as CNBC).
---
WAYNE ALLYN ROOT RAVES
WHAT OTHERS ARE SAYING ABOUT WAR ROOT
---
"YOU'RE IN THE RIGHT PLACE…OPPORTUNITY IS KNOCKING, AND WAYNE ROOT WILL SHOW YOU HOW TO SEIZE IT. HE KNOWS HOW TO BE TENACIOUS AND RELENTLESS—AND HOW TO WIN!"
– DONALD J. TRUMP
President of The United States of America
Chairman, The Trump Organization
Executive Producer, "Celebrity Apprentice"
Bestselling Author, "The Art of the Deal"
THE ROOT PERSONALITY
— WAYNE ALLYN ROOT
LISTEN WEEKKDAYS EVENINGS
6pm-9pm ET / 3pm-6pm PT
LISTEN TO WAYNE ANYTIME ANYWHERE
Get access now at USARadio.com, All past shows are archived and available to download and listen!
CONNECT WITH US ON SOCIAL MEDIA
WAR STORY
THE BIO OF WAYNE ALLYN
---
Wayne Allyn Root has been branded by media across the globe as "the Capitalist Evangelist." A former Libertarian Vice Presidential nominee, Wayne is a fierce, enthusiastic and relentless defender of Reagan conservatism, Libertarianism, economic freedom and capitalism.
"WAYNE ALLYN ROOT IS ONE OF THE GREAT CONSERVATIVE THINKERS IN AMERICA"

– BILL CUNNINGHAM, HOST "THE BILL CUNNINGHAM SHOW"
PREMIERE RADIO NETWORK
He is both a political and business personality in the national media. He is known for his fiery personality and unmatched levels of energy. On the political side, Wayne is a lifelong Republican-conservative firebrand, Fox News regular, and political commentator on hundreds of conservative talk radio stations.
CALL OUR OFFICE TODAY
888-444-ROOT(76668)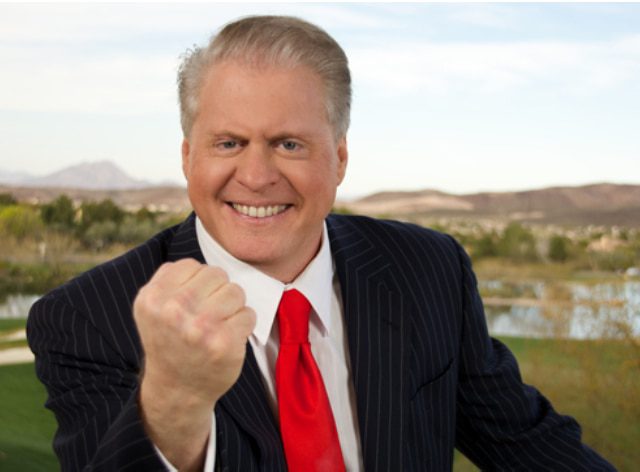 ROOT FOR AMERICA
THE ROOT REACTION VIDEOS
---
Wayne Has Hosted or Produced TV Shows on These Media
CONNECT WITH WAYNE ROOT
"I WANT TO HEAR FROM YOU!!!"
---