Wayne Allyn Root:
"Raw & Unfiltered"
The Loudest MAGA Mouth in the USA!
Join Wayne on Social Media
The Bio of Wayne Allyn Root
Wayne Allyn Root has been branded by media across the globe as "the Capitalist Evangelist." A former Libertarian Vice Presidential nominee, Wayne is a fierce, enthusiastic and relentless defender of Reagan conservatism, Libertarianism, economic freedom and capitalism.
"Wayne Allyn Root is one of the great conservative thinkers in America"
– Bill Cunningham, host "The Bill Cunningham Show" Premiere Radio Network
He is both a political and business personality in the national media. He is known for his fiery personality and unmatched levels of energy. On the political side, Wayne is a lifelong Republican-conservative firebrand, Fox News regular, and political commentator on hundreds of conservative talk radio stations.
Read More
Order Wayne's New Book!
The Great Patriot BUY-cott Book, lays out the winning gameplan for conservatives, patriots and Americans with faith in God. This is how we reward and fund conservative, patriotic companies and how we punish and defund woke companies that are destroying this great country.
The gameplan to FUND conservative, patriotic and Christian companies, thereby automatically DEFUNDING leftist "woke" companies.
Purchase The Book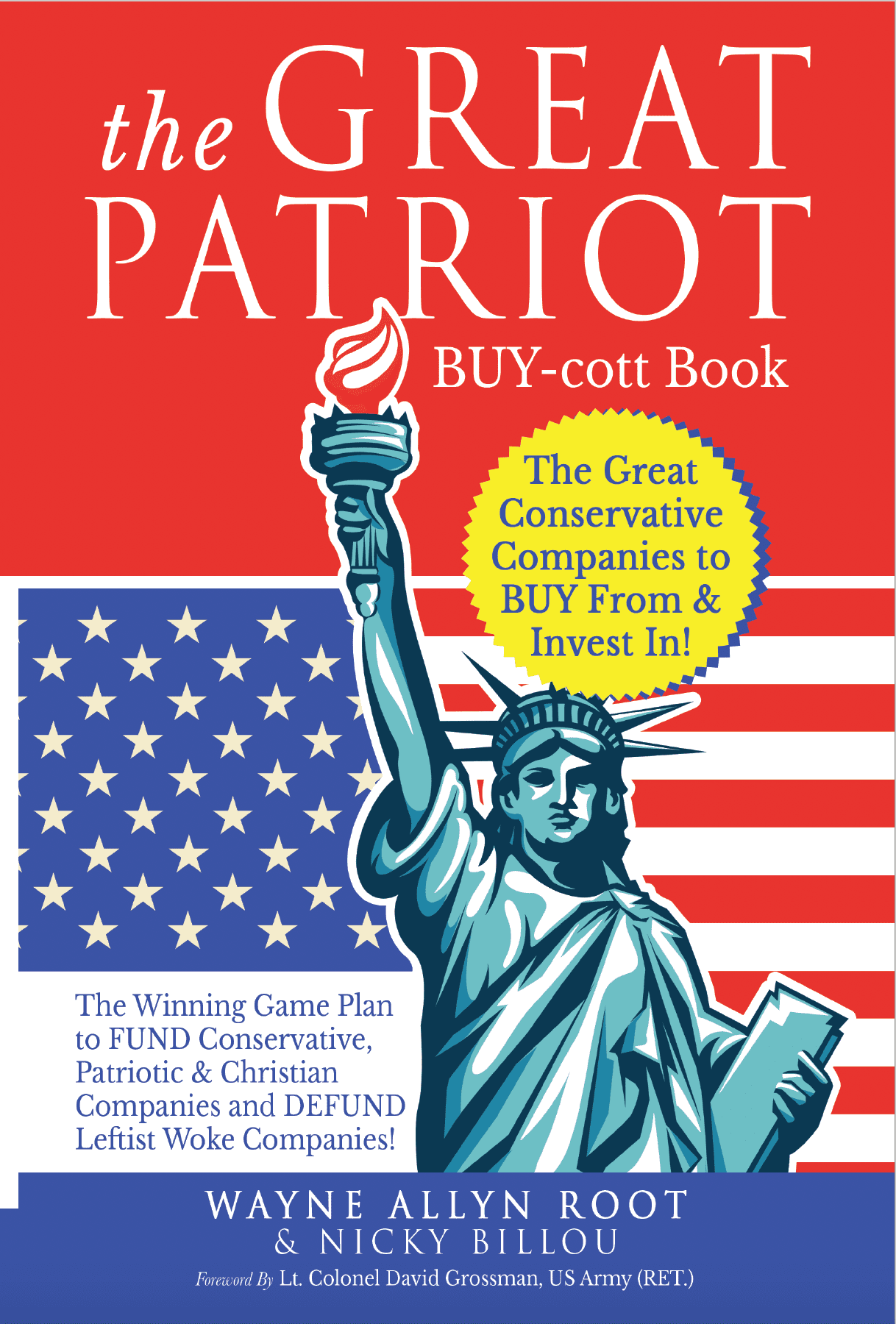 Sign Up to Receive Wayne's latest commentaries and videos.
By submitting this form, you are consenting to receive marketing emails from: Wayne Root, 1930 Village Center Circle, Ste 3-376, Las Vegas, NV, 89134, US, https://www.rootforamerica.com.
You can revoke your consent to receive emails at any time by using the SafeUnsubscribe® link, found at the bottom of every email. Emails are serviced by Constant Contact.
I Want to Hear From You!!!
If you want to talk to Wayne, email him at